User:Schiffy
From Bulbapedia, the community-driven Pokémon encyclopedia.
Schiffy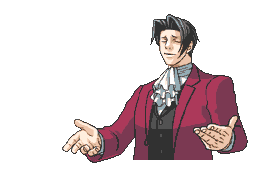 Personal Stuff
This user identifies as

male

.
This user is

Jewish

.
| | |
| --- | --- |
| sar | This user is a native speaker of Sarcasm, and shouldn't be taken seriously too often. |
This user is

20

years old.
This user goes to school at

RIT

.
This user spends too much time on the

computer

.
| | |
| --- | --- |
| | This user likes to sleep. |
This user

eats

too much.
Yet somehow....
| | |
| --- | --- |
| | This user is only skin and bones. |
Pokémon Stuff
☆ This user's favorite

type

is

Fire

. ☆
Bulbapedia Information
This user joined Bulbapedia on

December 29, 2010

.
Greetings random user who happened upon my page. If you have not figured it out already, I am Schiffy, a simple man with a simple goal: World Domination. However, it's not going so well. Russia's being somewhat picky with my demands.
Anyway, welcome to my page. Feel free to look around. Stay as long as you want. And when you leave (if you ever do...), try not to fall in the spiked pit on your way out. I really hate cleaning the blood out of that thing.
I need to figure out how to get an auto refresh to work on non-Wikia sites before I break my F5 button.....

Teams
Sacred Gold
NOTE: All information on Pokémon in this party (types, move types, learnsets, etc.) is correct as the game is a hacked version of Heart Gold that holds the displayed changes, some of which contradict official media.
Reward:

∞
Subpage list
NOTE: I keep all of my subpages on my watchlist. Editing any of the respective talk pages (for something related to that subpage) will still notify me.