User talk:reshii
From Bulbapedia, the community-driven Pokémon encyclopedia.
Jump to navigation
Jump to search
User page
Talk page

(

Archives

)
Contributions
Sandbox
Bulbagarden Forums
Website
This page was archived on November 11, 2010. Click the "+" tab to leave a new message! たかはりい 08:23, 11 November 2010 (UTC)
Mario Wiki
Yeah when I go on Super Mario Wiki it's completely fine. Maybe it's just your computer.--KayKay|Chat to me! 05:44, 22 November 2010 (UTC)
Mew Wiki
Yep! You can be and admin. Thanks for volunteering for making templates (I'm not good at coding).—♫ Cool469talk 05:50, 23 November 2010 (UTC)
Multiple accounts
Asking users about which account they would like to keep when you believe that they have multiple accounts is not your responsibility. Such questions are the responsibility of the staff, as we are the ones able to do proper checks to be certain of such multiple accounts. If you happen to notice something like this in the future, please bring the issue to an online staff member. Thanks. —♥ Jellotalk 02:21, 28 November 2010 (UTC)
Hi!
hi.—♫ Cool469talk 07:20, 28 November 2010 (UTC)
Thats what I wanted to say.—♫ Cool469talk 07:24, 28 November 2010 (UTC)
Card trivia
Ir never gets starred. MaverickNate 08:13, 28 November 2010 (UTC)
Why
Why would you move my talk page archives back to my talk page? felinoel 12:26, 28 November 2010 (UTC)
Emails
Check your Emails. I snet you one.—♫ Cool469talk 05:50, 2 December 2010 (UTC)
XmasInuse
Just a heads up, you need to subst: that template in order for it to display correctly. —♥ Jellotalk 03:08, 10 December 2010 (UTC)
Nice job!
=) Pokejungle 05:51, 17 December 2010 (UTC)
Christmas
Hi Takharii, Have a Merry Christmas and a Happy New Year. Here is your picture message: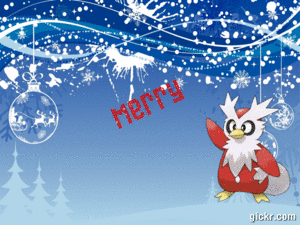 --KayKay|Chat to me! 08:29, 23 December 2010 (UTC)
Typo?
Hey Takharii,
Please note, for your Togekiss in your SoulSilver party has the move "Exterasensory". Please correct this to "Extrasensory". It will keep that off of the "needed articles" page. Thanks! - unsigned comment from Alebcay (talk • contribs)
Your user page
On your user page, it says for someone to remind you to re-do it. Well, I'm reminding you. I am a talking Scrafty! You can talk to me, and I can reply! 21:18, 30 July 2011 (UTC)
World champ decks
If you can't finish them, please don't mess with them. MaverickNate 14:42, 19 April 2012 (UTC)
Thanks
Just wanted to say thanks for doing the My Little Pony template for me, hope this is the right place to put it Cafeolay (talk) 23:07, 1 May 2013 (UTC)
"Beta"
Beta is not the correct term when referring to content changed or removed during a game's development cycle, in fact, the beta stage refers to a point in development where the game is tested before it is shipped out. Companies do not cut out huge chunks of the game right before release. This is why beta is a horribly misused term. --The Truth aka Relicant 04:43, 30 October 2013 (UTC)
The Sylveon edit
I was referencing http://www.youtube.com/watch?v=-pCmGm7CRUk.--Wakkoswish123 (talk) 06:15, 30 October 2013 (UTC)
ok then...--Wakkoswish123 (talk) 06:28, 30 October 2013 (UTC)
Roller Skates
Hi, I noticed this page hadn't been made yet! Being a new user, I'm not capable of making the page myself. I completely understand, I'm actually a mod over on the MSPA Wiki so I know how these things work. Anyway, I thought an important thing to note would be how it apparently affects Pokémon-Amie: it appears to detract from the happiness level of your Pokémon in this feature when you rollerblade as opposed to walking or running. Draceon (talk) 07:38, 4 November 2013 (UTC)
Thank you
Thank you for your edit to my parties :). Tacopill (talk) 20:42, 8 December 2013 (UTC)
User Page Images
Thank you for that. :) Drake Clawfang (talk) 06:02, 10 June 2014 (UTC)
"Based off"
In your recent edits, I've noticed you're focusing on changing "based off" to "based on". However, if that's all you're going to change on a page, it may be better if you don't touch it at all. There really isn't an appreciable difference between "based off" and "based on", so there's not really a reason to go out of the way to make such edits. Tiddlywinks (talk) 10:05, 22 September 2015 (UTC)
He's made another account
[[1]] - unsigned comment from BiggestPokemonFan (talk • contribs)
I stumbled upon someone by the name of "Lilkaykaygal," and I most certainly recall them from when I had an old account here. I see they aren't on here anymore, any clue what happened to them?----ThatKidFromSinnoh (talk) 18:51, 9 October 2021 (UTC)