The annual Bulbagarden Christmas contests have begun! Head over to the Bulbagarden forums to check them out.
As a reminder, please do not copy information from other sites when editing. Also, head over to our partner Zelda Wiki to help out with the release of A Link Between Worlds!
User:Eevee4ever
From Bulbapedia, the community-driven Pokémon encyclopedia.
Hi! Thank you for looking at my page. I have loved Pokémon for as long as I can remember (I am told since I was 2) and I am now a teen. I have collected over 1,000 cards and I have more Pokémon video games than I can count =] A good amount of my family that is my age are Pokémon lovers so I am used to hearing my cousins yell at their game boys or nintendo DS saying "Get 'em Piplup!" or "Go, Charmander!" My family and me are Pokéfreaks!!!!!!!!!!!

And my favorite Pokémon is....... EEVEE!!!!!!!!!!!!!♥♥♥ and all of eevee's evolve forms


But I love all 491 Pokémon!!!!!!!!!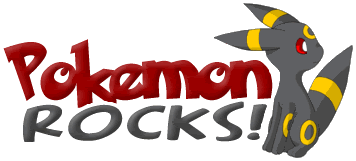 (can you tell I love graphics too?)
One reason I made an account here is because I don't have many friends that like Pokémon (and my cousins live in a different state) so I was hoping to make friends☆♥☆♥♫♫♪♪